An affiliate program or marketing is the process by which an affiliate earns a commission for marketing another person's or company's products. The affiliate simply searches for a product they enjoy, then promotes that product, and earns a piece of the profit from each sale they make.
How to activate an affiliate program with 5centsCDN?
We pay commissions for every signup that comes via your custom signup link.
We track the visitors you refer to us using cookies, so users you refer don't have to purchase instantly for you to receive your commission. Cookies last for up to 90 days following the initial visit.
To activate, please follow the steps,
Go to portal home.
Click the Affiliates option.
On the redirected page, click Activate Affiliate Account option to enable.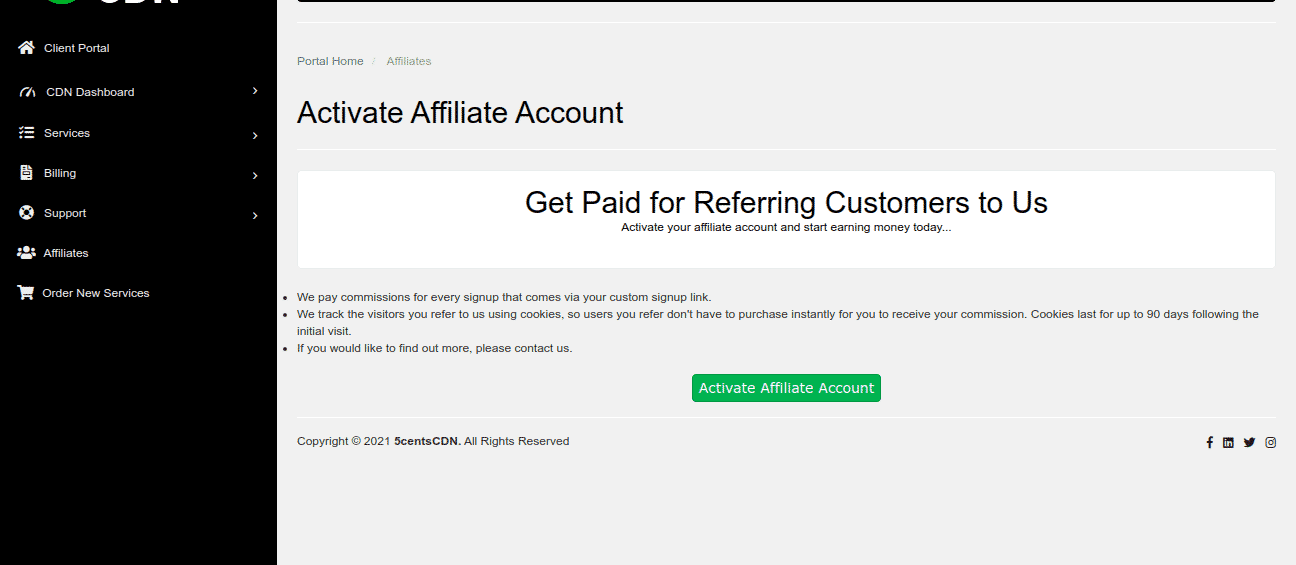 You will get a dashboard on the redirected page. The dashboard contains the following details.
The live statistics(clicks, signup, and conversations)
Your unique referral link.
commission details and withdrawal options
Share your unique referral URL with others. The system will generate the commission amount based on the signup and the product.