I have updated my credit card information, I want to verify the information is saved on the account?
Yes, you can check the credit card information in your account. Please follow the steps
Login to 5centsCDN console.
Go to Portal Home.
Click the drop-down arrow on the top of the window.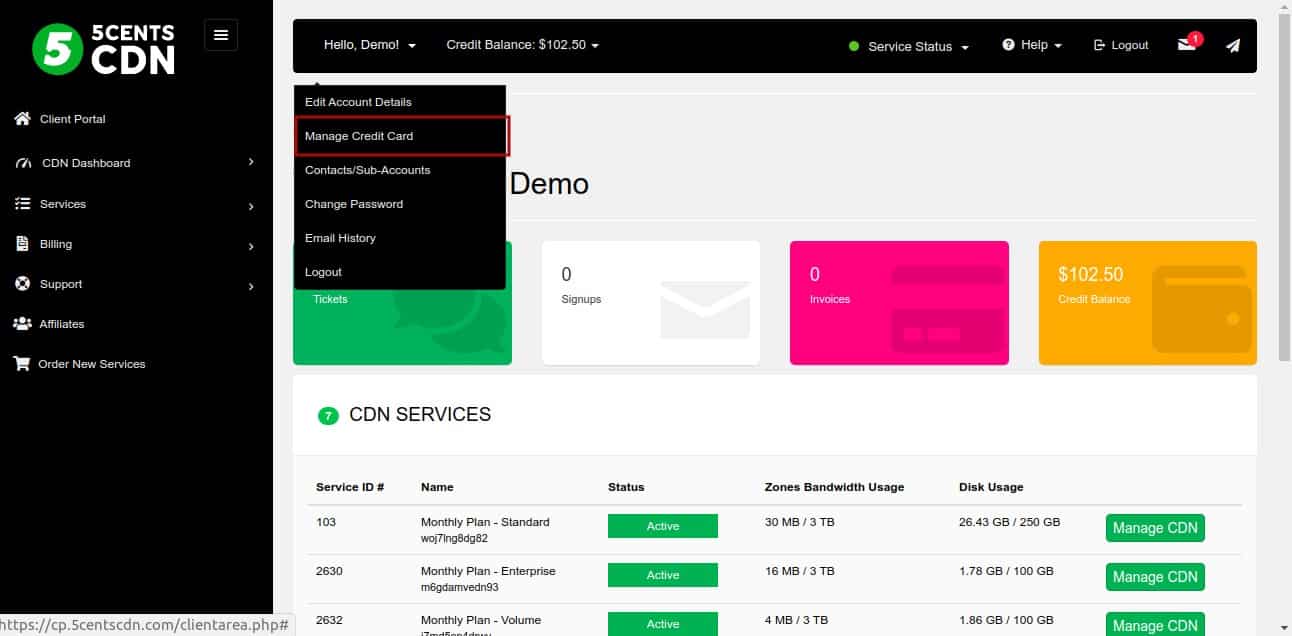 Click the Manage credit card option.
On the redirected page, you can able to see the saved credit card details.