With the 5centsCDN reseller module now installed all that's left is to activate it. To complete the activation, login to the WHMCS admin page.
Click on the "Setup" tab near the top of the page. Then select the "Products/Services" option.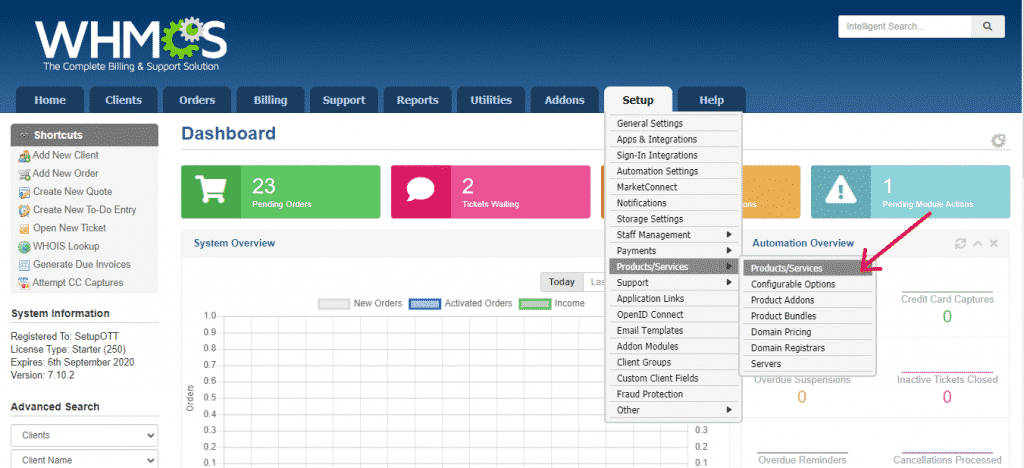 Click on Create a New Group button from the Products/Services page.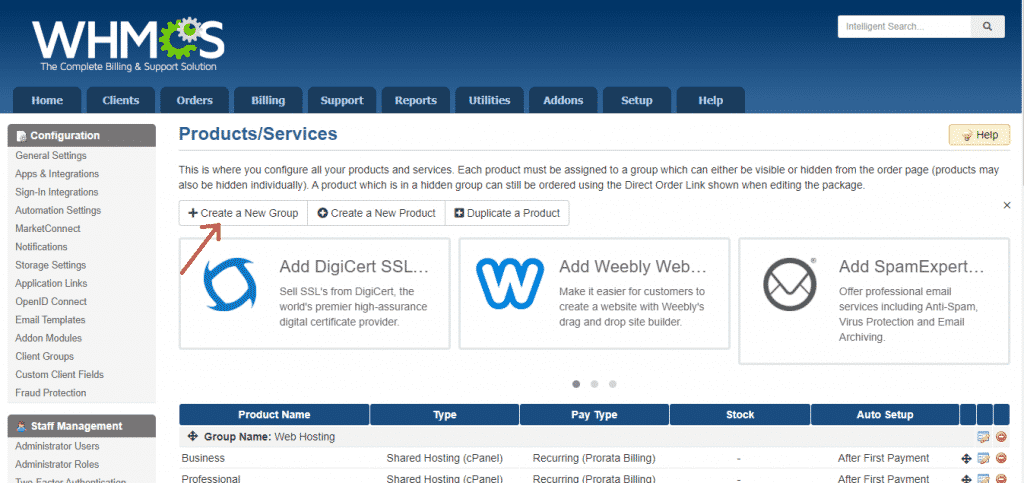 After fill the Create Group page, click on Save changes Button.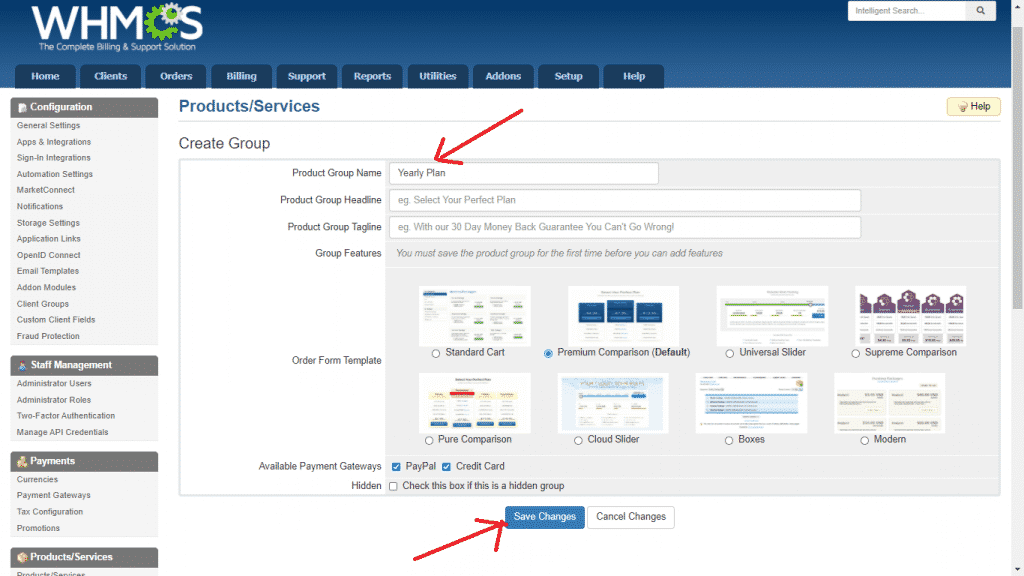 Once you create a Group. It will be shown in the ProductsServices page.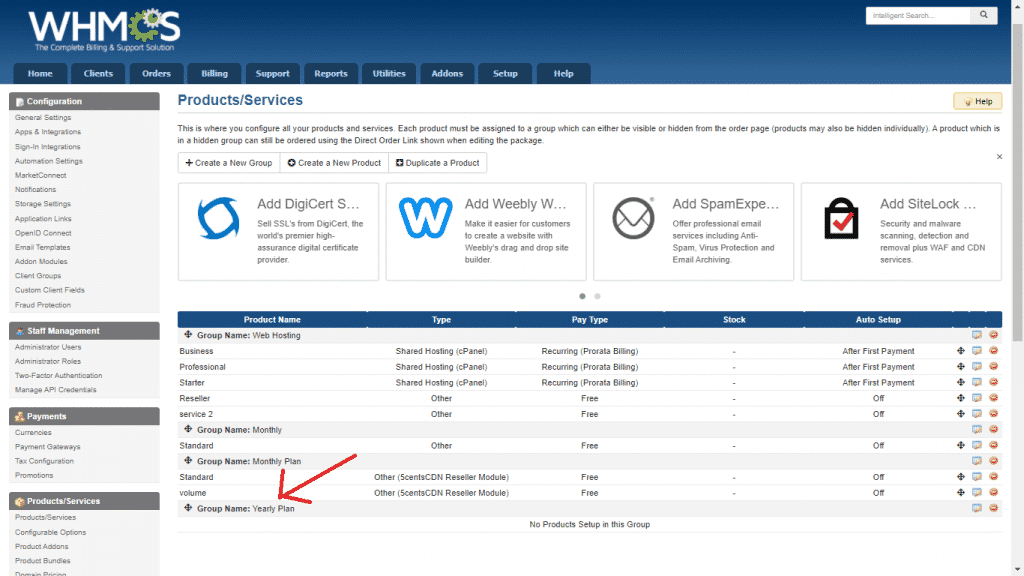 If you need to create a new Product under the Created Group , you need to click on Create a New Product button shown in the Products/Services page.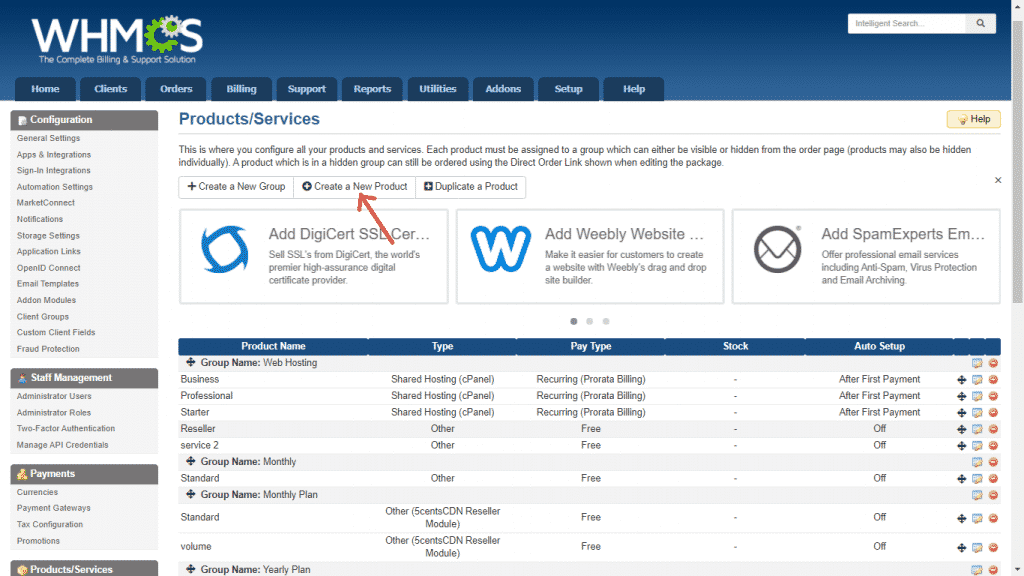 Create a New Product with 5centsCDN Reseller Module.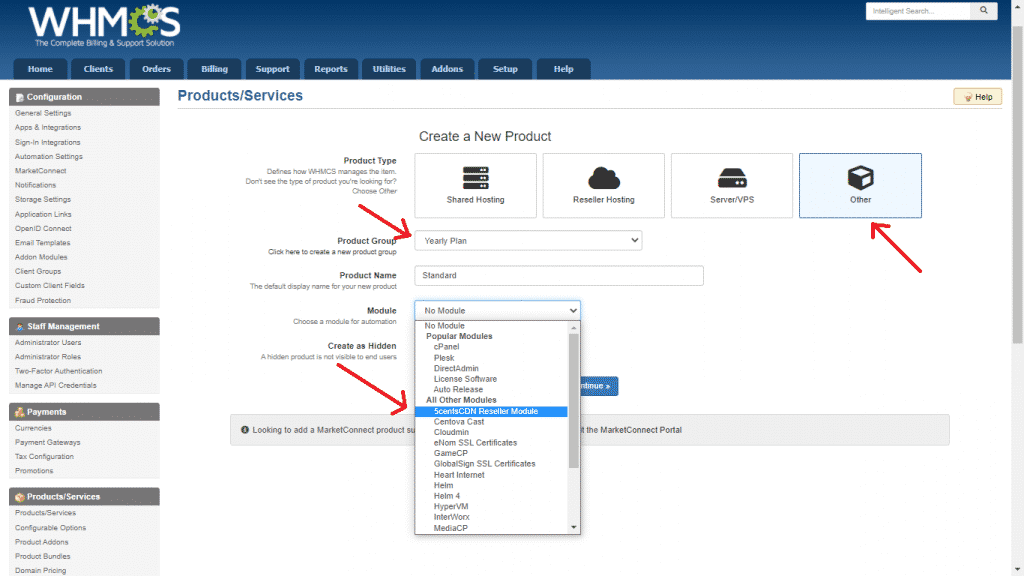 After that, we will get an edit Product page and we need to edit the "Module" Section on that Page.
Note: You can find "ClientIdentifier" and "ClientSecret" if you have an active reseller plan in 5centsCDN. To find ClientIdentifier" and "ClientSecret" click here for more info!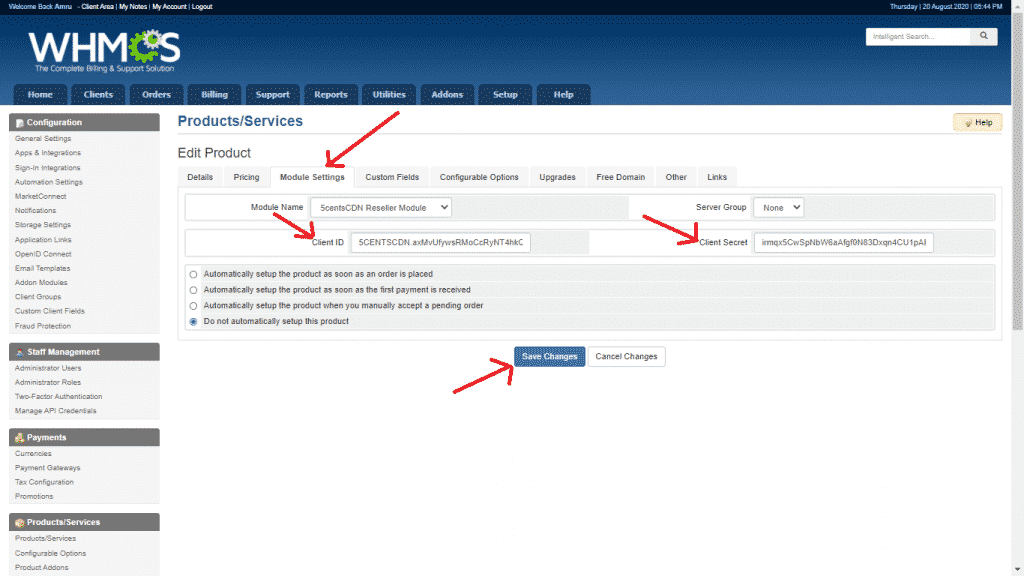 After Click on Save Changes Button in the above image, the Plan Drop-down option will be shown and select the required plan from the listed active plans.