This article explains how to get the periscope RTMP URL. Follow the steps,
1. Open a web browser and go to https://www.periscope.tv/account/producer
2. Periscope will ask you to log in before you can proceed.
3. Now you will see the following window.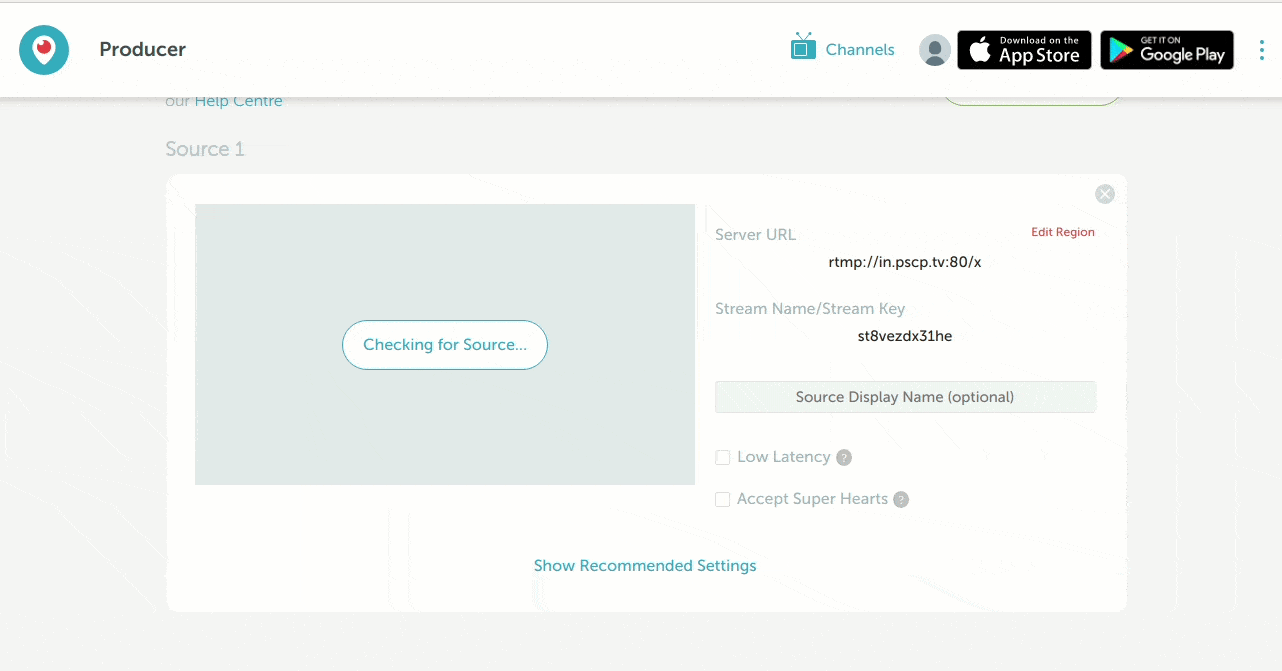 5. Copy the RTMP URL and stream key and paste it in 5centsCDN console under simulcast( if you do not know how to create a simulcast, please refer the KB  https://5centscdn.net/help/knowledge-base/how-to-simulcast/ ).
6.  Once you have connected your stream the "Preview Broadcast" button will appear. Click that and make sure the video feed is working correctly.
7. Click the "Go Live" button