With the 5centsCDN reseller module now installed all that's left is to activate it. To complete the activation, login to the WHMCS admin page.
Click on the "Setup" tab near the top of the page. Then select the "Products/Services -> Configurable Option" option.
Click on Create a New Group button from the Configurable Option Groups page.
Create a Group and Click on Save Button
After clicking the Save changes Button will show add Configurable Option.
Click on Add New Configurable Button.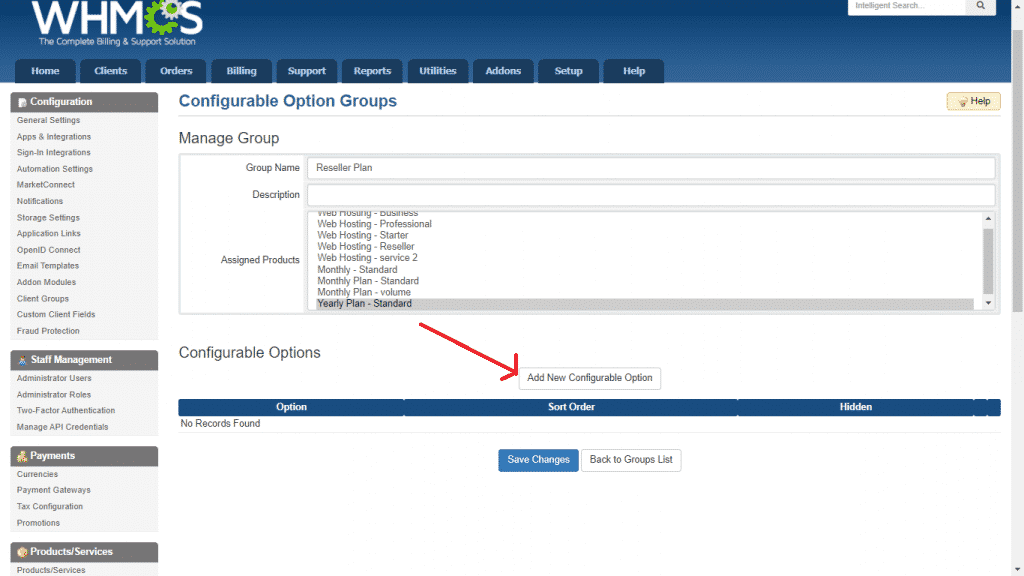 Enter Configurable option details and click on Save Changes Button.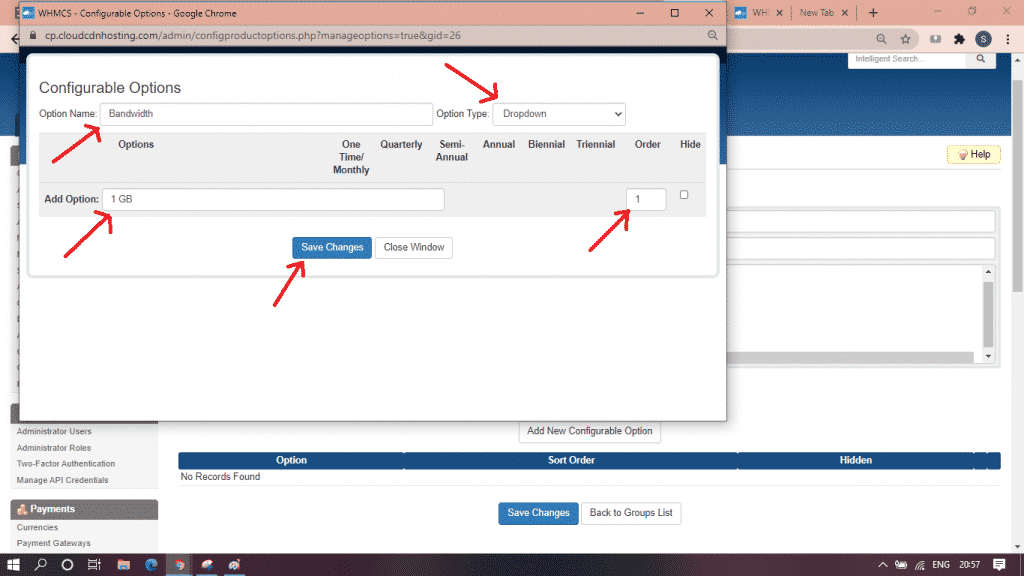 Then we will get another popup Page enter the Price details.
Click on Save changes Button and close that page.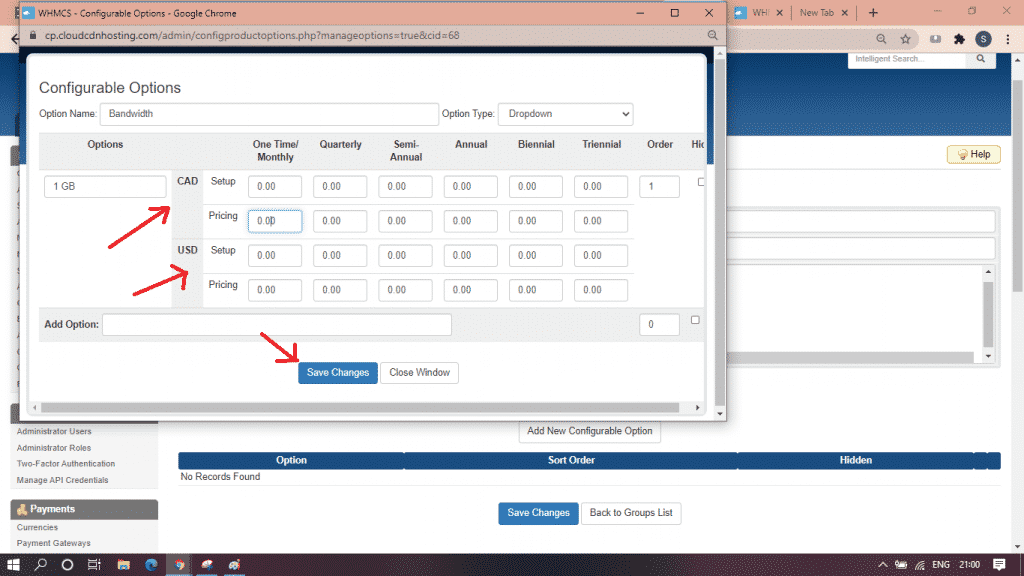 Reload the Configurable Option Group Page.
We can see the added Configurable Option in the above Page.